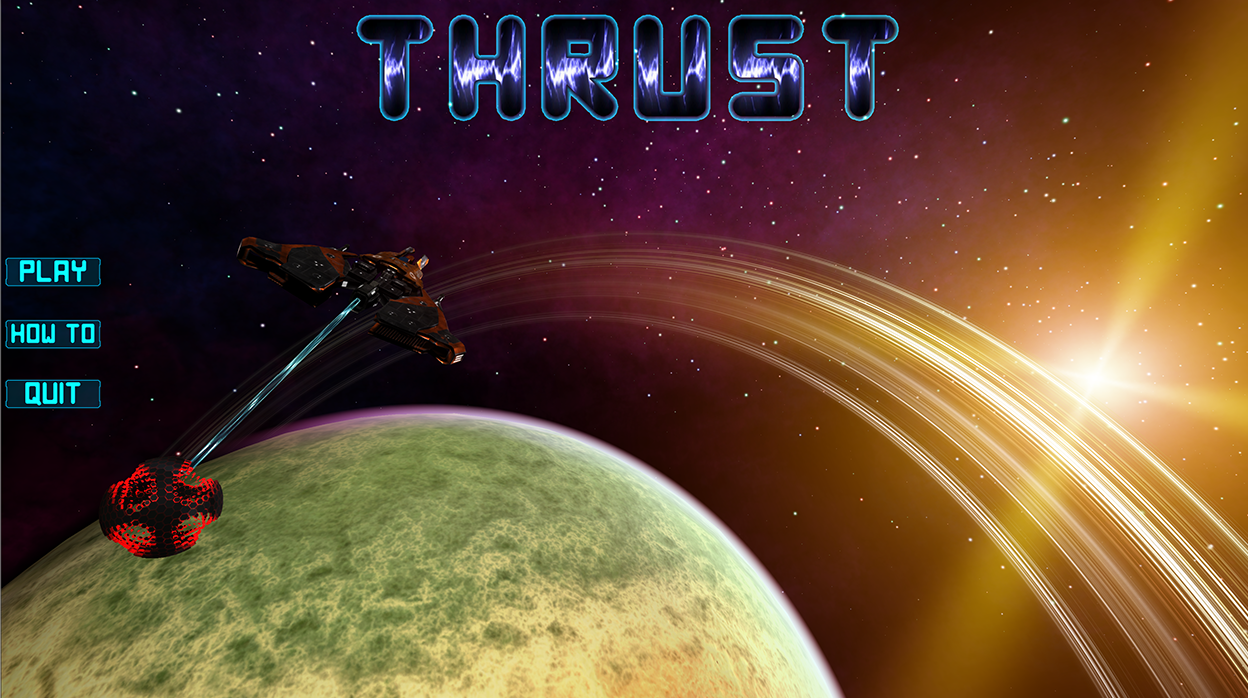 Thrust !!
The aim is to pilot a spacecraft which must pick up a pod using a tractor beam and fly it into space. The ship and pod are subject to gravity and inertia, and being connected by a stiff rod can end up spinning around each other, out of control. Hitting the walls of the cave with either the ship or the pod results in death. use left and right arrow keys to roate , left Mouse Button to Thrust, Right Mouse Button to shoot, spacebar or middle Mouse Button for Tractor Beam.
PLEASE NOTE. This has Four Levels and is still in Develeopment so any bugs or issues please Tell me!!!
Thrust Update new Level 4 and made other two Levels look better
UPDATED New Physics on Pod ..Easier to controll now.
CD Player @ Menu Scene!!

New Level 5

Now with TOP 10 scores!
Bug Fixe's Pause Menu
Xbox One Controller can now be used.

Download
Click download now to get access to the following files:
Comments
Log in with itch.io to leave a comment.
I'm not sure,I think the amount of music in it may be a limitation. I'll have look at it tomorrow and let you know.